Surgical Video Procedure & Device Marketing on YouTube

How Surgical Device Marketers Can use YouTube as an Effective Marketing Tool — 
Did you know that YouTube is the second most used search engine? Over one billion unique users play videos on YouTube each month. And those are not just one-time click users.
So what does this mean for the surgical device marketer or product manager? For that matter what could this mean for medical and surgical societies?
The Golden Opportunity for Visual Professionals
I've said this over and over. Surgeons are visual professionals. They use their eyes as much as their hands and brains to perform surgery. After all, who has ever heard of a blind surgeon?
Therefore, since surgeons are visual, wouldn't it follow that visual marketing efforts naturally should help support the educational success of the surgical community and thus your product line?
Well YouTube provides just such an opportunity.
Five Marketing Opportunities using Video on YouTube
Surgical Procedural Video Programs — For the surgical device marketer or the surgeon that has innovated a new technique for a surgical procedure, video can reach the masses like nothing else. In fact, video surgery is the first step in a chain of possible uses from presentation video, to academic teaching opportunities, to mass distributed formats. Long procedures as well as snips of the chapters of a procedure can be shown.
Demonstrate Company Expertise — Video Programs that show the assembly and use of various aspects of the technology that a company offers is a fabulous way to use YouTube. Customers can reach your company YouTube channel whenever they desire. Customers can also dialog with your company in the comments section.
Customer Testimonials — Sometimes testimonials can drive interest in a product or product line. Viewers naturally become engaged when they see a face shot in a quality interview setting with quality audio. At Plexus we even shoot many green screen interviews whereby we can place any background beneath the interviewee. More on this at Plexus.
Video Tutorials — Watch customers drop into a coma when you ask them to read a user manual. But watch what happens when you play a tutorial for your customers. Another benefit with YouTube here is that you can actually use the Comments section of your YouTube page to address any questions customers may have.
Behind the Scenes Look — Many companies have asked me to produce what I call "heart videos," which are programs that take an inside look at your company, at the passion and dedication of the people who work there, and the gratefulness of the surgeon customers that rely on your company. These programs are emotional fountains and are great for charging up the sales force at national sales meetings.
Starting a YouTube Channel
The YouTube Channel is an essential component to the success of your video marketing efforts. Not only can you create specific playlists for various products and product lines, but also you can organize videos any way you want. You can also bring in videos from anywhere on YouTube into your playlists.
And don't forget to attend to your company banner for your YouTube channel. Templates for the parameters of this banner art are specific and easy to Google so that your channel shows up well on all viewing platforms, such as computer browsers, iPads, and iPhones as well.

For example, here on the computer these two camera jibs will show up in the banner, but on an iPhone only the center portion will show up.
As well, you can create separate YouTube channels for each product line you may want to feature. And you can determine which video you want new visitors to see first, as well as which video you want return visitors to view.
A Word About Video Quality
Compare a garage sale sign to your company logo.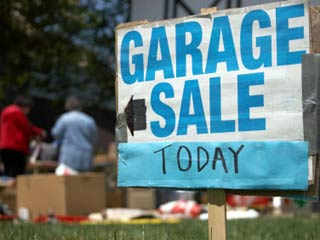 You know the likely quality of what you're getting from a garage sale. You also know the quality that you expect from a company that has a striking logo. As marketers you understand the power of branding and the subliminal impact it has on company success.
The quality of your product is implied in the artistry and quality of your message.
So why is video any different?
There was a wrong belief for quite some time that video quality did not matter when it came to hoisting video up on the web. Don't make this mistake. You can still find layers of online articles that claim this. Home video gets heaved up every day, even home video surgical procedures. Do an evaluation of the quality of most surgical video on the web, and you can't help but see that much of it is shabby quality.
But consider that the quality of your video and audio is essential to your efforts because it implies the quality of your product line. Home video, Go Pro's, head-cams, iPhones, and even professional video cameras operated by videographers that don't know surgery and settle for wide shots simply don't work for surgical video when it comes to achieving brand success for your company.
Always ask yourself, what does the surgeon want to see?
YouTube Marketing Campaigns
The time is now. YouTube gives you the opportunity to host live streams, create Q&A videos, show animation, provide event recaps, feature expert interviews, make company announcements and much more.
Not only does YouTube allow your company to increase exposure through video marketing, as well YouTube helps connect your company with current and potential customers through video comments.
After all, if you're in the surgical device marketing community, your main customers are some of the most visual professionals in the world. Video is possibly the paramount tool for the dissemination of surgical technique demonstration in every surgical specialty.
My Next Article about using YouTube
I'm not finished talking about YouTube. There are some under the hood functions YouTube offers that have really helped my clients. So stay tuned for another installment.
Also please visit and subscribe to the Plexus Surgical Video Productions YouTube Channel. The future of this channel will not only show demo reels but tutorials on surgical video production and editing as well.